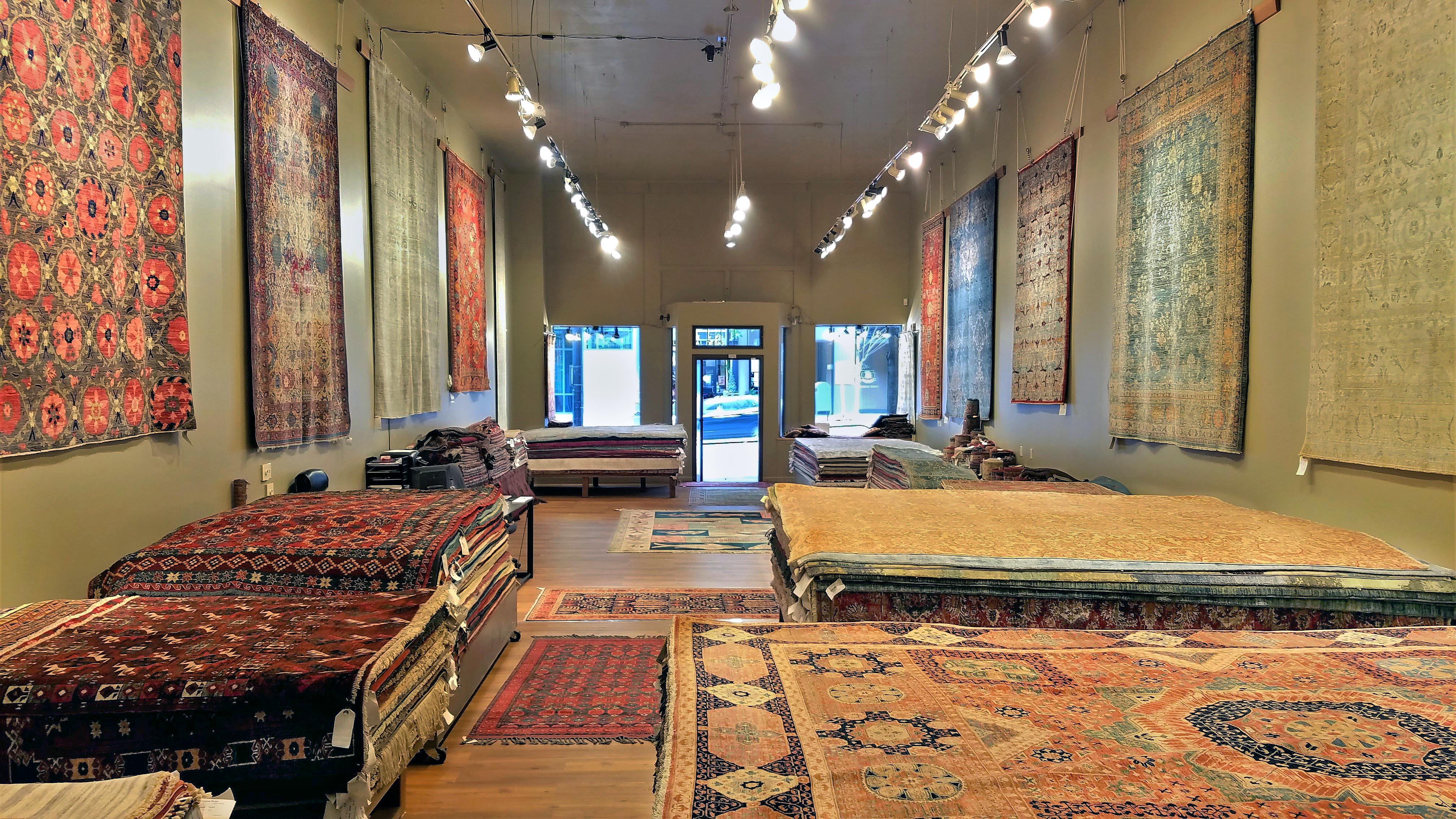 Homa Oriental Rugs has provided beautiful handmade rugs to the greater Seattle area and throughout the United States since 1986. Quality, service, and customer loyalty has always been our primary goal. When we opened our doors over thirty-five years ago, we focused on antique and semi-antique pieces, believing then that old rugs offered the best quality, longevity, and beauty. As the wool, artistry, and design execution of new carpets have increased in quality, we have felt more comfortable adding new rugs from all the most popular designs to our inventory, confident of both the quality and reliability of all our products. We now offer a wide variety of contemporary, traditional, transitional, and antique carpets and runners. As always, we cultivate a superb collection of antique and semi-antique rugs. We have a wide variety, from rare nineteenth-century examples to the finest of today's weavings, from the traditional folk charm of the village and tribal rugs to the ornate sophistication of rugs from city workshops. Regardless of the style of your home, at Homa Rugs, you are sure to find a piece that you love, and that will retain its beauty for decades to come.
Ahmad Mohammadian, Owner and Founder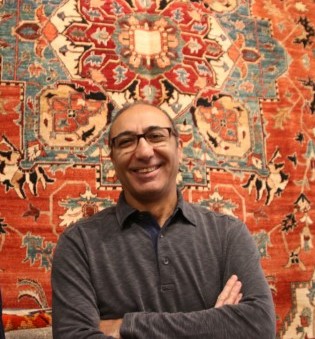 Ahmad began his career selling oriental rugs in the mid 80's by repairing antique carpets using traditional weaving techniques first taught to him by his grandmother as a child. Soon after, he opened Homa Oriental Rugs in 1986 at his first location in downtown Seattle. Since then he has become a fixture in the Seattle rug market for his top quality pieces and steadfast commitment to customer satisfaction. Ahmad's penchant for handmade rugs is rooted in his own childhood where he learned to identify the best pieces by watching his own father buy and sell rugs in Tehran's Grand Bazar. Drawing from his experience in Iran, Ahmad has been able to combine his knowledge in the traditional rug markets of the Middle East with today's most popular styles and colors. His unique understanding of quality rugs ensure each piece sold continues to excite and delight throughout its long life.
Bijan Mohammadian, Showroom Manager
Bijan joined Homa Rugs in 2010 in order to learn the family business first hand from his father. As the fourth generation of his family to go into the rug trade he has the benefit of nearly a century of experience to draw from. A lifelong Seattleite, Bijan has developed an intimate knowledge of not just the products we carry, but also the people which we serve. Whether one is looking for something modern or traditional, big or small, his in-depth knowledge of our high quality handmade rugs means he can find a beautiful rug to fit any home.

Our aim is to make purchasing a rug at Homa Rugs easy without sacrificing quality and customer service.
1-Shop around for your favorite rug(s).
2-Check out with our secure payment system.
3-Take advantage of our free shipping.
1216 First Ave.
Seattle, WA 98101
homarugs@homarugs.com
206 623 7663